Heidi Sheffels, LMT~Clinic Owner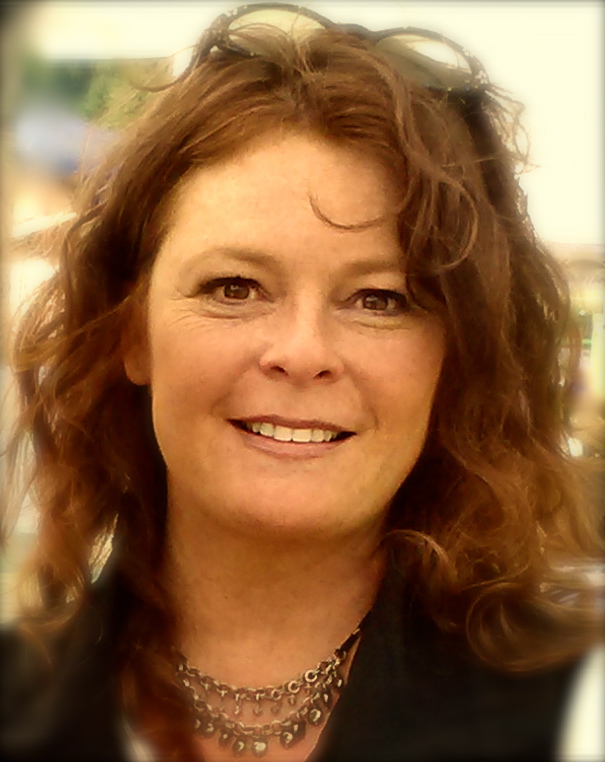 Heidi has been a Health Care Practitioner and Clinic owner for over 28 years. She is a Graduate of the Utting School, in Seattle in 1990. She specializes in Injury Treatment and Pain Relief. Her back ground as a Student Athletic Trainer and as a EMT has helped Heidi understand pain. She believes most people's muscular pain can be relieved with hands-on focused care. Heidi appreciates working with other local Healthcare Providers in and around Olympia, to help with one's healing process. When asked what she hopes to achieve at her Clinic, Heidi did not hesitate, "There are just too many people in pain and our goal is simple, it's to get people out of pain and into wellness, as quickly and effectively as possible. We are a team here, at Steamboat Health and Wellness and there's nothing better than seeing a smile on our patient's faces when they leave the Clinic, knowing that we helped make a difference in their lives…" Heidi enjoys living in the Steamboat Community and being with her 4 boys and husband of 29 years.
Joanna Williams, LMT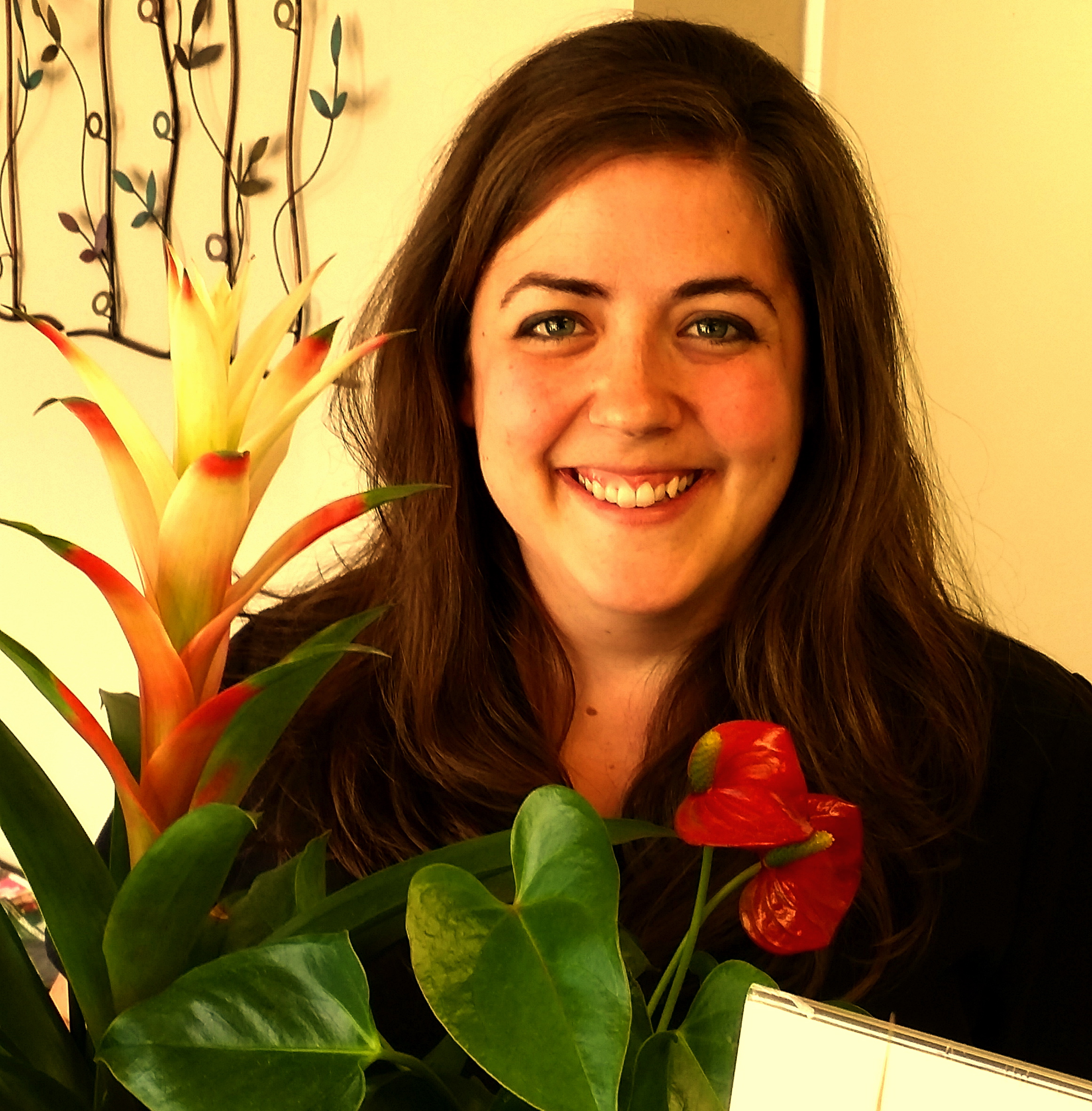 Joanna is a Graduate of Body Mechanic School Of Massage, in Olympia and has been a Therapist at Steamboat for many years. She lives in Shelton with her husband of 16 years and their darling son and daughter.  Joanna specializes in Deep Tissue and Neuromuscular Re-education, with focused work on Injuries. She is always educating her patients and showing them stretches and corrective posture to increase their healing and decrease their pain. Very encouraging and energetic, Joanna has the desire and innate ability to help people who are in muscular pain by applying her years of experience and healing techniques. Joanna accepts most all major Health Insurances.
Carly Punzalan, LMT
Carly is a Graduate from Body Mechanics School of Massage in Olympia, 2006. She and her family are from Olympia. Carly Specializes in Injury Treatment Massage, Deep Tissue, Aromatherapy, Hot Stone, Body Scrubs and Medical Massage. She also has Advanced Training in Intra Oral Massage for those who suffer from TMJD or other types of Jaw Pain. She accepts most all major Health Insurance Companies. Carly is a dedicated practitioner who enjoys using and applying her skills for the well-being and healing of her patients.
Charlette Rose, LMT, LAc 
Charlette  is a Licensed Acupuncturist, a Master of Chinese Medicine, as well as a Licensed Massage Therapist. She has owned her own clinic in the past and has many years of experience taking care of patients. A Graduate from the Northwest Institute of Acupuncture and Oriental Medicine in 2001, Charlette also has extensive training from Bastyr University. She graduated with Honors from the Seattle School of Massage in 1997 and is a highly qualified Instructor of Massage. As a Practicing Massage Therapist, she specializes in Injury Treatment work. As an Acupuncturist, she specializes in therapeutic Shiatsu, Tui na and Chinese Medicine. She is credentialed with most all Major Health Insurances. Acupuncture helps the body is so many ways. Benefits of Acupuncture
Victoria Cassis, LMT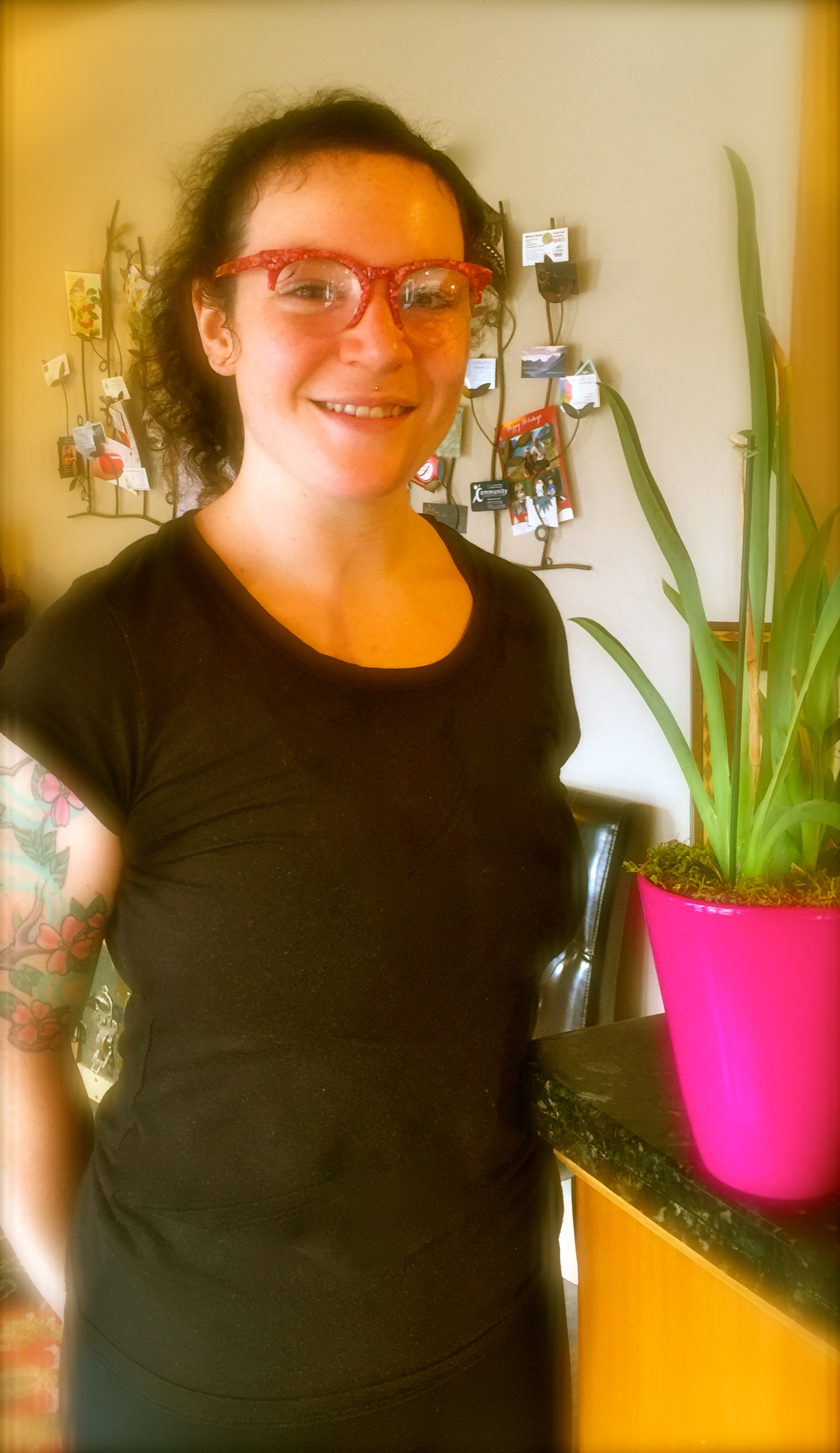 Vicky is a Graduate from Body Mechanics School of Massage, Olympia. She has also completed training at the Boston School of Herbal Studies. A hard worker, Victoria does her best to help people get out of pain. "I am committed to providing holistic bodywork that respects and empowers the client. I am dedicated to fostering a safe and intentional space for healing." Specializing in Deep Tissue, Trigger Point Therapy, and Injury Treatment, Vicky is known for her focused, detailed work. She enjoys living in Olympia, being with friends and playing music.
Itsa Shash, LMT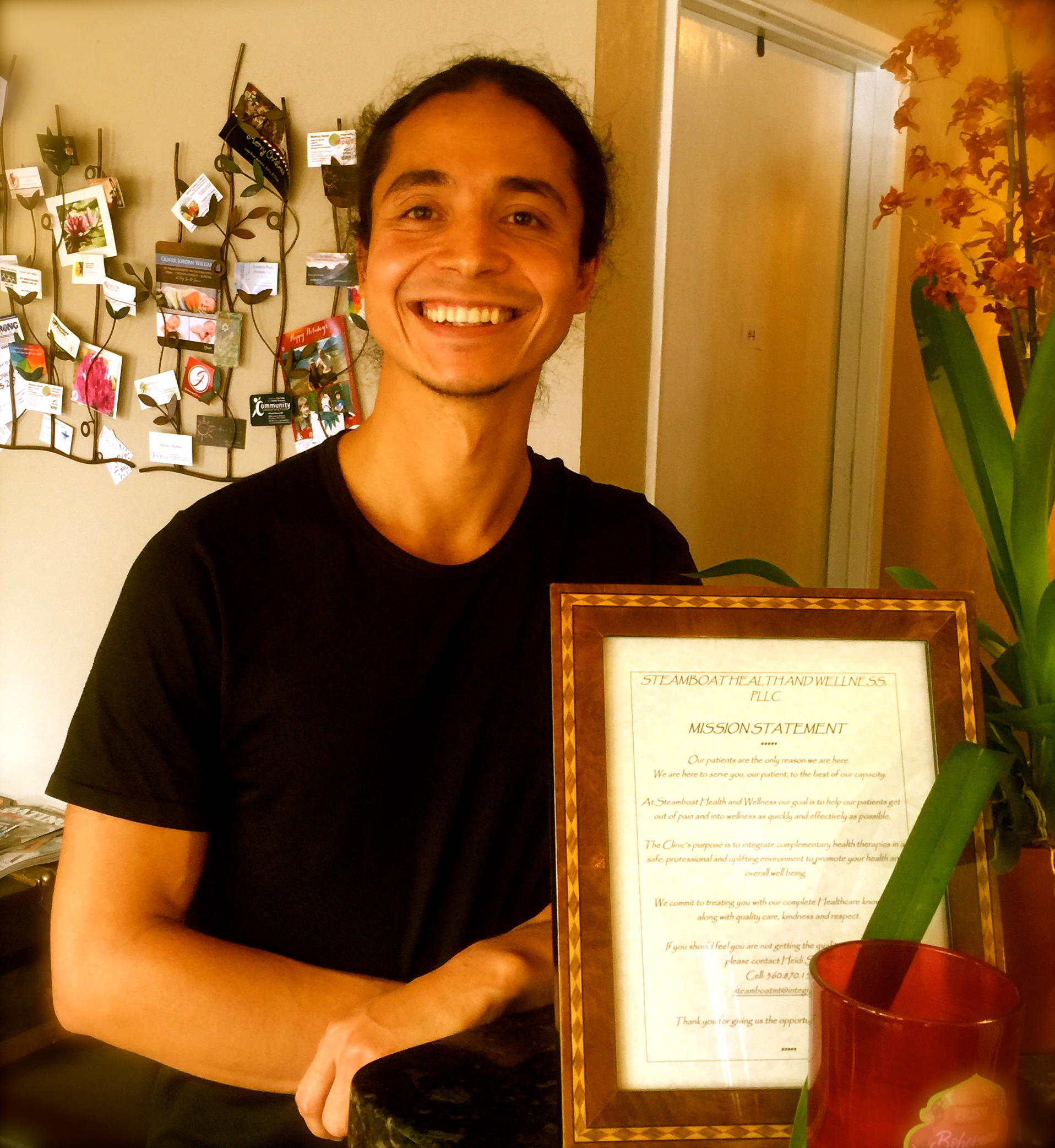 Itsa has the compassion to help his patients in need. He specializes in Deep Tissue, Relaxation, Pregnancy Massage. Itsa graduated Magna Cum Laude and is a member of the Honor Society, Phi Kappa Phi, from the Southwest School in Durango, Colorado, where he went to Massage School. At the Indigenous Council of Healing Arts, Itsa received the 'Heart of the Community' Award and completed additional studies in Kinesiology, Acupressure, and Holistic Health.  Itsa and his girlfriend live in Olympia and he is a known Native American Story Teller. Itsa is also a bilingual communicator, proficient in conversational Spanish. He does a wonderful job in helping people who come in the clinic in pain, and leave with less overall and pain and stress. Itsa also accepts most all Health Insurances.
Joel Rouse, LMT
Joel is a Graduate of Olympia's Bodymechanics School of Myotherapy. He has experience working in a Physical Therapy Clinic as an Occupational Aide specializing in Hand Therapy. He is very patient oriented, professional and engaging.  He is also a U.S Army Veteran who's passion is to help people in pain, live a less stressful & painful life. He is not afraid to get on the floor to show patients, in need, of beneficial stretches and encourages them with self-help ideas to continue their care at home. His specialty is Myofascial Release, Injury Treatment, Deep Tissue, Swedish Massage, Lomi Lomi, Trigger Point Therapy and Sports Massage.
Sunshine Lopez, LMT
Sunshine, yes, is full of sunshine and laughter. She moved here from Hawaii and is enjoying living in the Pacific Northwest with her 5 Children. She takes great pride in making her patients feel comfortable and at ease. She specializes Relaxation, Swedish and Deep Tissue Therapy. If you need your day brightened, come on in for an appointment with Sunshine.
Cassie Studer, LMT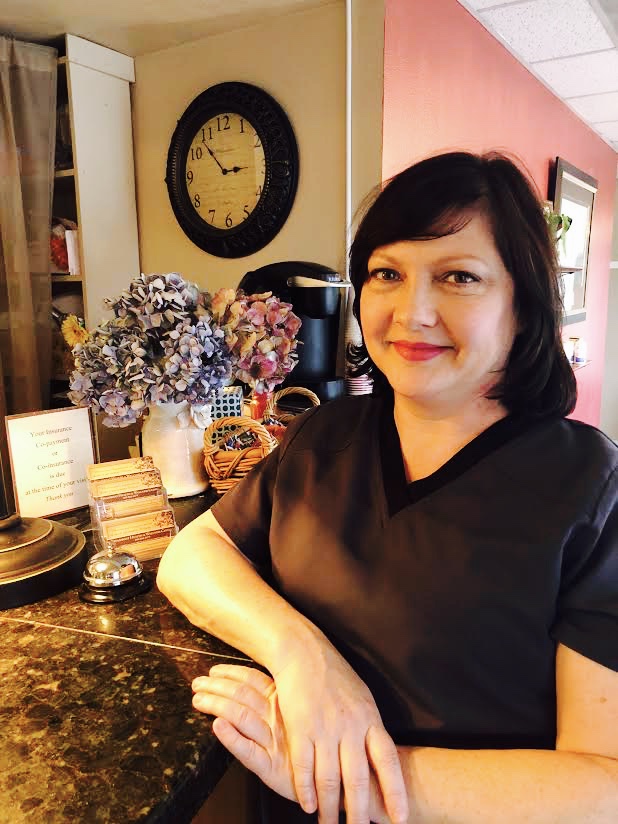 Cassie graduated from East West College of the Healing Arts in Portland, Oregon in 1996 and has practiced Therapeutic Massage ever since. Specializing in Traumatic Injury Recovery, Deep Tissue & Relaxation Massage Therapy. Throughout her 22 years of practice, Cassie has been trained in Sports Massage, Prenatal Massage, Infant Massage with Training for Parents, Postural Assessment, Pin and Stretch Ligament Rebalancing, Lymphatic Drainage, Geriatric Massage, Intra-Oral Jaw Treatments for TMJD, along with Auto-Accident Care. Cassie lives in Olympia with her husband and 3 cats and has worked in the South Puget Sound since 2004. Although she loves a good laugh, do't be surprised if she takes your case very seriously and gets right to work. Whether you want a better sports performance, relief of chronic pain, post-operative care, improved posture, increase range of motion, a way to manage high stress in your life or you just want to be pampered, Cassie will be a good match for you.
Michael Maniloff, LAc
Michael
is a Licensed Acupuncturist, Chinese Herbalist, Sound Healing Musician, Color Light Therapist and Energy Healer. He combines his formal training in Eastern Medicine with an eclectic variety of modalities, to help balance and restore the body's innate intelligence to correct and heal itself.
He is a very dedicated, warm and compassionate Practitioner, who strives to help his patients to  become healthier, happier and achieve their goals. While medicine is often serious, he enjoys being humorous and playful to remind himself and others the joy of life. Benefits of Acupuncture Chinese Herbal Medicine
Toni Blanton, NTP,CTSP,CGP
Toni is a Certified Nutritional Therapy Practitioner, (NTP), a Certified GAPS Practitioner, (CGP) and a Certified Energetic Practitioner. She intuitively approaches health, nutrition, and healing through holistic connections of physical, psychological, social, economic, cultural and spiritual factors. By taking a holistic approach, Toni meets each person where they are and guides them along their own personal path to health and happiness. After Toni graduated as an NTP she joined the NTA instructor team for Biotics Research NW. Toni continues to teach Energetic Nutrition Assessment Technique (ENAT) classes for Biotics Research.
Shaggy Sheffels, Greeter/Therapy Dog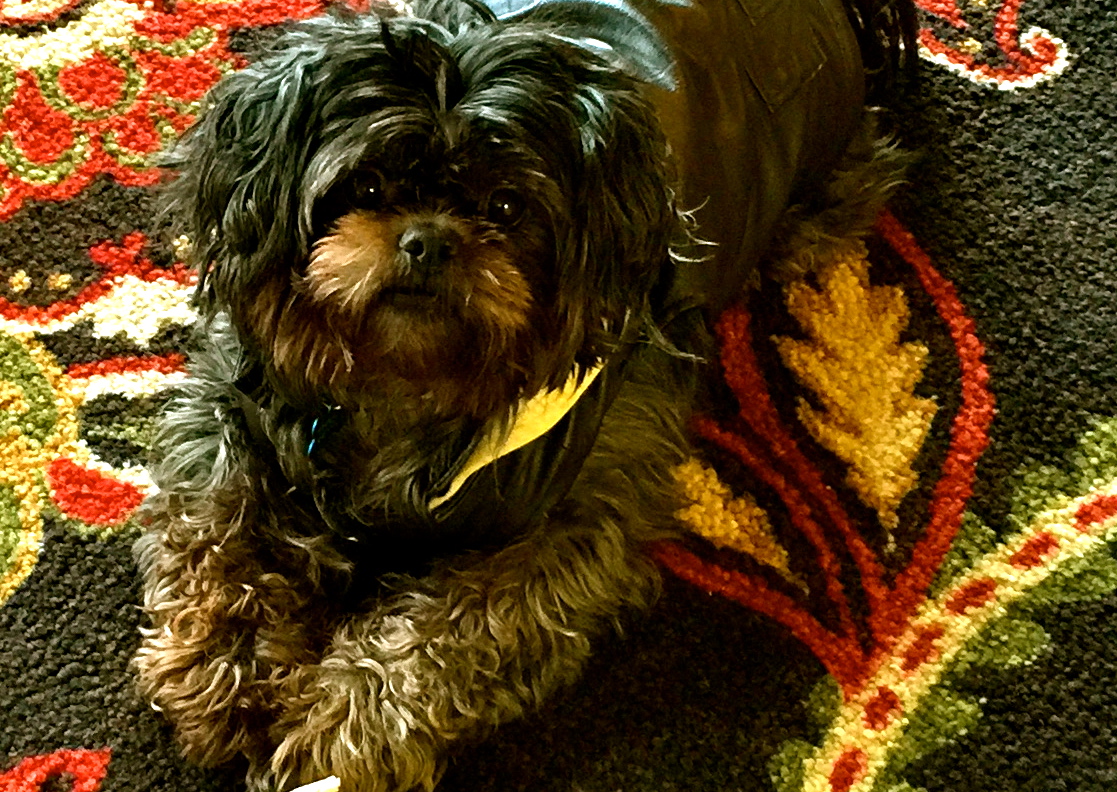 Shaggy loves to meet and greet each person who comes in the door. He is a little gentleman. Shaggy is very calm, polite and his fur hypoallergenic. Shaggy was a rescue pup about 6 years ago and he has been and still is the clinic's highlight every day he comes into work.  He truly enjoys making you feel welcome….there's just something about Shaggy you can't help but love.